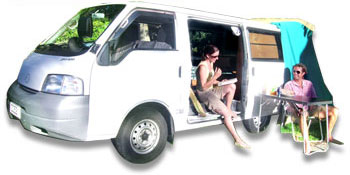 Auckland Campervan rental is an affordable way to see New Zealand. If you are travelling the North Island why not use Auckland campervan hire? Auckland Campervan is a great means of transport, affordable and lets you be in charge of your holiday.
The Bay of Islands is full of Endless experiences and things to do, therefore is one of New Zealanders favourite places to stopover
. Visit the site where the first contact between the Maori and Europeans first occurred, where the treaty of Waitangi was signed. If you're not interested in history there is always swimming with dolphins, snorkelling or whale watching.
Hired Auckland campervans are a great way to travel as you have transport and your accommodation all in one. To witness the full New Zealand attitude and experience, a camping trip is a must.
Auckland Campervan hire will provide all the basics for your holidays needs from cooking utensils to power connection saving you money and stress levels. Auckland campervan are a amazing way to see the whole of New Zealand.
So look up Auckland campervan hire now and ensure your summer getaway straight away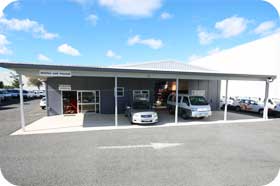 Rental Car Village Campervan Auckland
12 Pavilion Drive
Mangere
Auckland
(only 5 minutes from Auckland Airport)
Free phone
(within New Zealand)
0800 33 44 44
Phone :
(+64) 09 255 5444
Email hire@rentalcarvillage.com