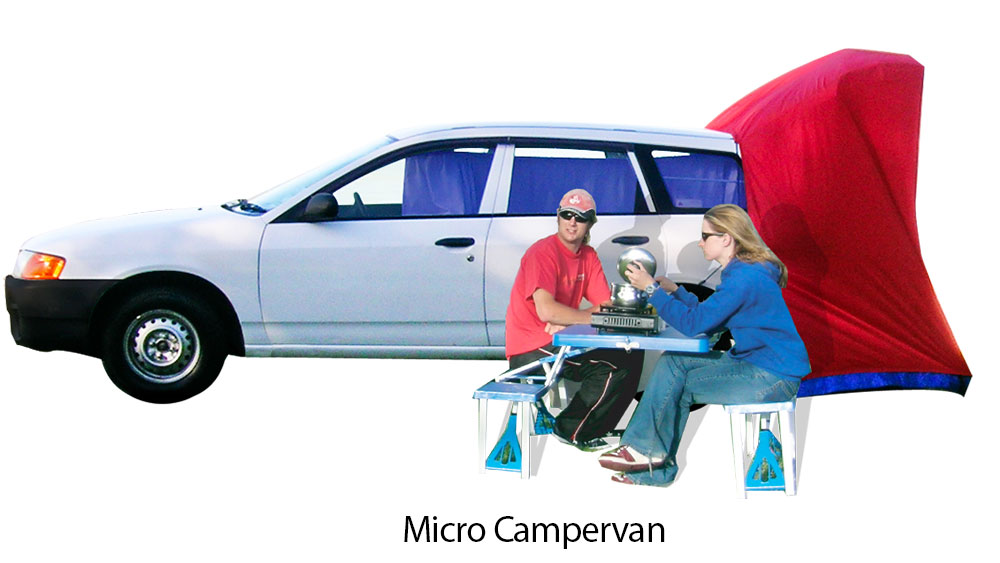 Micro Campervan : 2 berth with 5 seat belts:
Micro campervan features curtains, folding double bed, awning for standing room, holiday park power connection and hanging light.
Sleep with rear door open and awning attached, or all the doors locked. Mosquito net fits over passenger window for fresh air. Micro campervan comes gas cooker, kitchen set and water container for preparing meals outside.
Read more about Micro Campervan New Zealand
Insurance (included): Standard excess is $3,000
Our insurance policy is very simple; if you have an accident, you are required to pay a maximum of $3,000. This covers both single vehicle and multiple vehicle accidents. A Credit or debit card bond is required, and you can drive on sealed roads only (no driving on unsealed roads).
Zero Excess Insurance (optional): $22 per day or maximum $590 per hire
If you have an accident, you do not have to pay anything. This also covers multiple tyre punctures and one windscreen. No bond is required, and you can drive on both sealed and unsealed roads.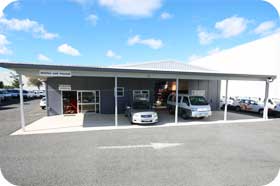 3 km from the Auckland Airport
12 Pavilion Drive, Mangere, Auckland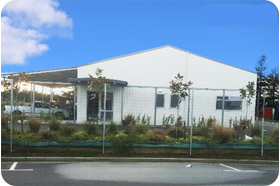 9 km from Christchurch Airport.
3 Doric Way, Islington, Christchurch